Da Nang is a vibrant coastal city in central Vietnam that offers a wealth of attractions for foreign tourists. From pristine beaches and scenic mountains to cultural landmarks and delicious local cuisine, there is something for everyone to enjoy. Some of the top attractions in Da Nang include the stunning Dragon Bridge, the ancient Cham temples of My Son, the iconic Marble Mountains, and the picturesque Ba Na Hills. With its warm climate, friendly locals, and affordable prices, Da Nang is a must-visit destination for anyone exploring Vietnam.
1.Ba Na Hills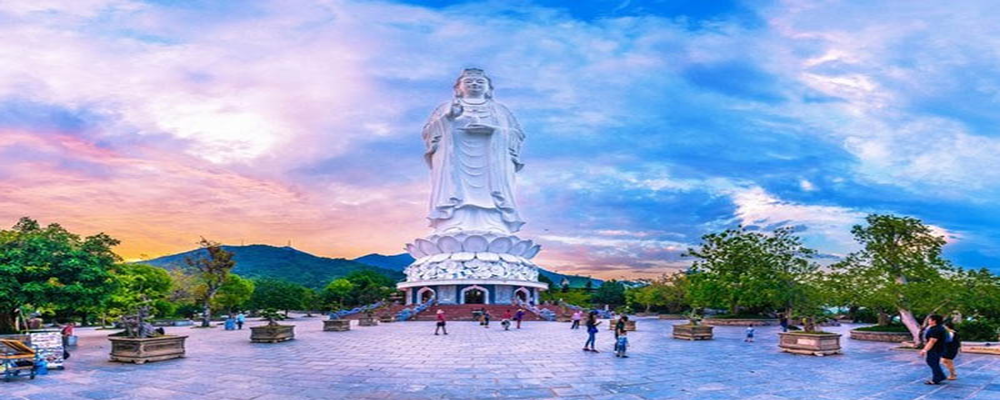 In Da Nang, Vietnam, there is a tourist attraction called Ba Na Hill. It is a resort area in the mountains that provides tourists with a range of recreational opportunities, such as cable car rides, amusement parks, gardens, and historical monuments.
The Golden Bridge, a pedestrian bridge that crosses two cliffs and provides expansive views of the nearby mountains and forests, is one of Ba Na Hill's primary attractions. The French Village, a recreation of a medieval French village, and the Fantasy Park, an indoor amusement park featuring rides and games, are two more well-liked attractions.
Together with a number of eateries and coffee shops, Ba Na Hill also offers lodging options in the form of hotels and resorts. When the weather is dry and sunny, between March and September is the ideal time to explore Ba Na Hill. For tourists interested in nature, history, and theme park-style activities, Ba Na Hill is a distinctive and enjoyable location.
2. Ngu Hanh Son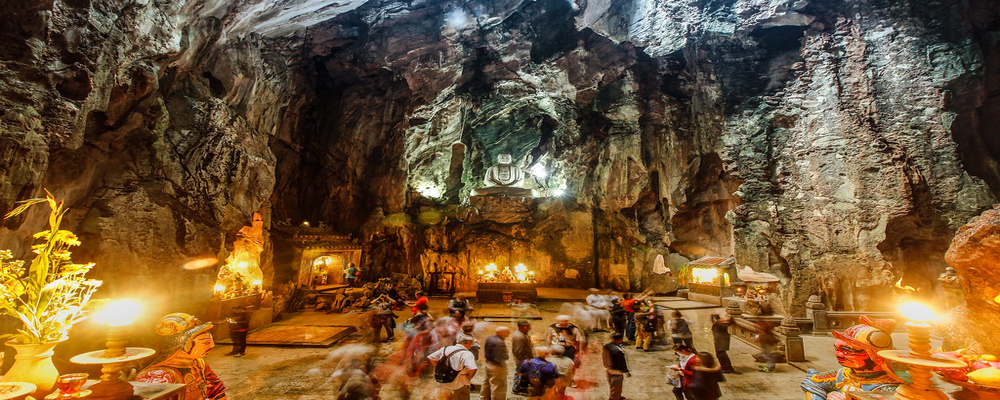 Five limestone and marble hills that make up Ngu Hanh Son, sometimes referred to as the Marble Mountains, are found in Vietnam, about 9 km south of Da Nang. The five elements of traditional Vietnamese philosophy are represented by the names of the mountains: Thuy Son (Water), Moc Son (Wood), Hoa Son (Fire), Kim Son (Metal), and Tho Son (Earth).
With its natural splendor and historical significance, Ngu Hanh Son is a well-liked tourist site. Many Buddhist temples, tunnels, and caverns may be found in the highlands; during the Vietnam War, Vietnamese soldiers frequently used these structures as cover.
The Linh Ung Pagoda, which is situated atop the Thuy Son mountain, is one of the most well-known locations in Ngu Hanh Son. The pagoda, which houses a 27-meter-tall white Buddha statue, provides stunning views of the mountains and sea in the area.
The numerous caverns and temples at Ngu Hanh Son are open for exploration by visitors, who may also enjoy the breathtaking mountaintop views and buy for handicrafts and souvenirs in the adjacent villages. For people who are interested in history, religion, and the beauty of nature, it is a fantastic vacation spot.
3. Son Tra Peninsula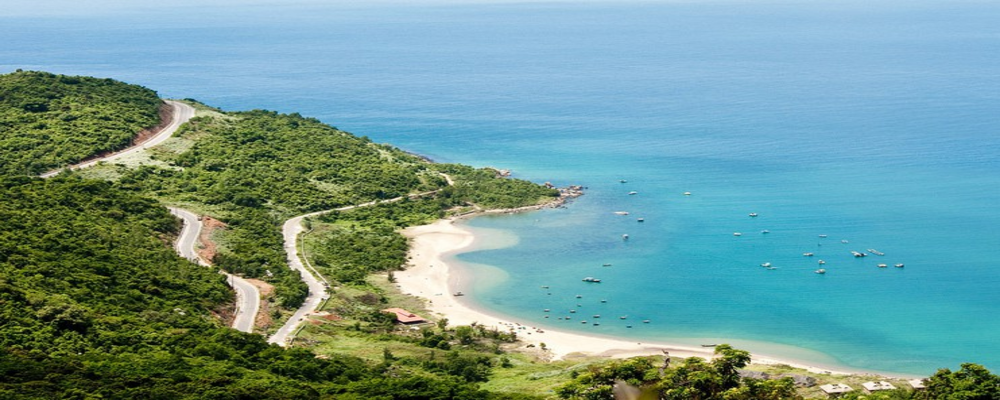 Just north of Da Nang city in Vietnam is the stunning and biologically varied Son Tra Peninsula. Because to its spectacular scenery, numerous outdoor activities, and natural beauty, it is a well-liked tourist attraction.
Son Tra is home to a wide range of fauna, including rare kinds of plants, animals, and birds—many of which are unique to this region only—as well as unusual primates. The peninsula includes numerous hiking routes that lead to isolated beaches, breathtaking landscapes, and undiscovered waterfalls and is surrounded in lush forests.
The Linh Ung Pagoda, which is situated on a hill overlooking the ocean in Son Tra, is one of the city's most well-known attractions.
Swimming, snorkeling, scuba diving, fishing, and surfing are just a few of the outdoor pursuits available to visitors at Son Tra. There are various beaches in the vicinity that are great for swimming, relaxing, and sunbathing.
For people who enjoy the outdoors, wildlife, and nature, Son Tra is a fantastic getaway. It is a must-see location for anyone visiting the area and is easily reachable from Da Nang city.
4. Da Nang Han Market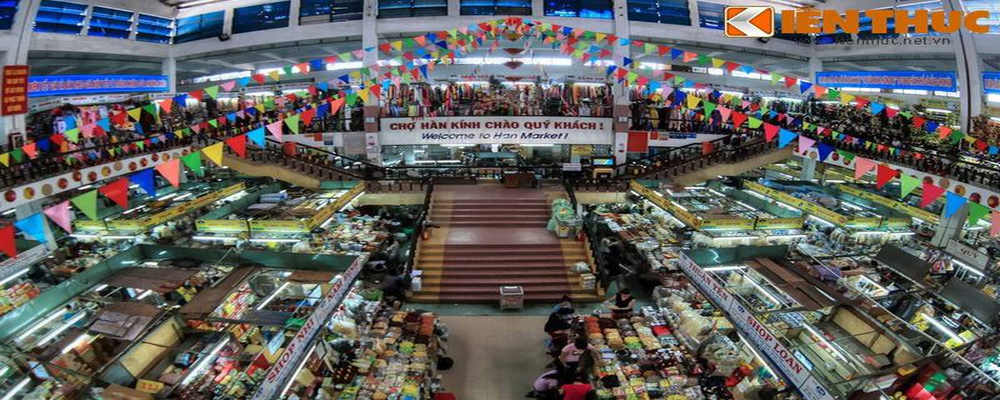 In the center of Vietnam's Da Nang city sits Han Market, a renowned retail district. For more than a century, locals and visitors have enjoyed shopping at this lively and busy market.
Fresh vegetables, apparel, textiles, handicrafts, souvenirs, and a range of other products are available in the multi-level indoor market known as Han Market. Visitors can peruse the stalls and shops, haggle with sellers, and get fantastic prices on a variety of goods.
The food court of Han Market, which provides a range of traditional Vietnamese meals like pho, banh mi, and other regional delicacies, is one of the market's distinctive attractions. Both locals and visitors use the food court, which provides a wonderful opportunity to try some of the delectable regional fare.
Han Market is a terrific place to go if you want to shop, eat, and experience the local culture. It is a must-see location for visitors to Da Nang and an excellent spot to acquire gifts and souvenirs to bring home.
5. Dragon Bridge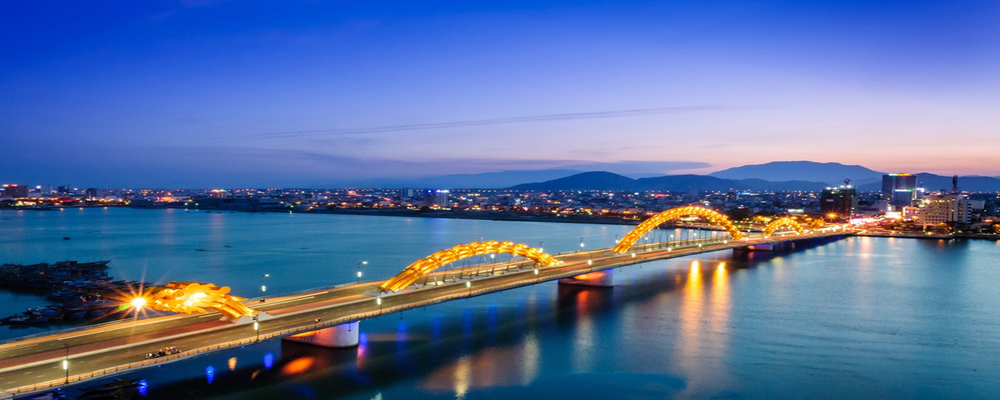 The well-known Dragon Bridge is situated in the central Vietnamese city of Da Nang. One of the city's most famous features, the bridge crosses the Han River.
The design of the Dragon Bridge is what sets it apart. With a head and tail on opposite banks of the river, the bridge has the appearance of a dragon. The bridge has six lanes for moving traffic and is 666 meters long and 37.5 meters wide. It is a breathtaking sight at night because to its more than 2,500 LED lights.
A team of architects and engineers from the US and Vietnam created the Dragon Bridge, which was finished in 2013. The bridge was constructed to commemorate the city's economic growth and the 38th anniversary of Da Nang's freedom.
The fire-breathing dragon that is a feature of the Dragon Bridge's design, in addition to its distinctive architecture and lighting, makes it a well-liked tourist destination. The dragon performs this spectacle every Saturday and Sunday at 9:00 p.m. The dragon can breathe both fire and water.
In conclusion, Da Nang is a city that has a lot to offer to foreign tourists looking for a unique travel experience. With its beautiful beaches, cultural landmarks, scenic mountains, and delicious cuisine, Da Nang is a destination that should not be missed.