Vietnamese hotels are growing rapidly and beginning to make it onto lists of the best hotels in the world, according to a recent article in the American magazine CN Traveler. Only Indonesia and Thailand had previously been able to do this in Southeast Asia. Some of the selection criteria for hotels include being brand-new, well-invested, opulent, and close to a long stretch of beach. Moreover, the architecture should reflect the region's culture and history. The hotels in the top of the best hotels in Vietnam voted by the US include: Amanoi, InterContinental Sun Peninsula Resort, Zannier Hotels, Regent Phu Quoc, The Anam Mui Ne, Capella Hotel, Azerai Can Tho.
Amanoi Hotel
Vinh Hy Bay in Vietnam's Ninh Thuan Province is home to the opulent resort and hotel known as Amanoi. The resort, which is a member of the Aman hotel chain, is renowned for its breathtaking location facing the East Sea, encircled by undulating hills and immaculate beaches.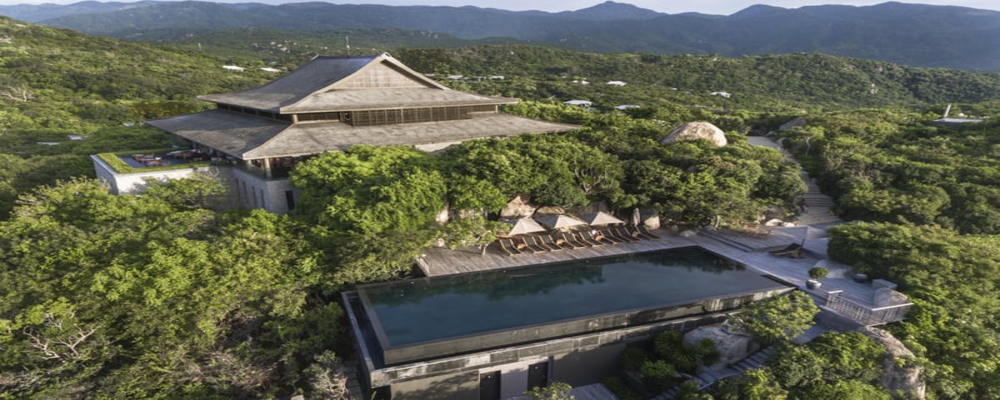 Amanoi offers a selection of opulent lodging options, including pavilions, villas, and homes. All of these accommodations include beautiful and contemporary design features, first-rate amenities, and exclusive outdoor areas with stunning views. The resort offers a range of dining alternatives, including an outside restaurant that serves Vietnamese and other cuisines produced using products that are sourced locally.
Guests can enjoy a range of activities during their stay, including snorkeling, scuba diving, hiking, yoga, and spa treatments at the resort's wellness center. The Amanoi also has a beautiful infinity pool overlooking the ocean, a fitness center, and a boutique selling locally-made artisanal products.
InterContinental Sun Peninsula Resort
In Danang, Vietnam, there is a five-star resort called InterContinental Sun Peninsula Resort. The resort offers breathtaking views of the surrounding area since it is perched on a hill overlooking the Son Tra Peninsula and the East Sea.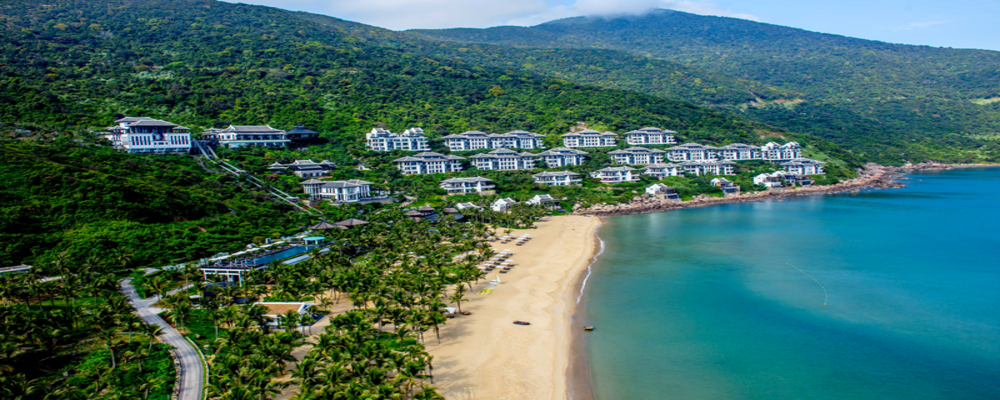 A contemporary Vietnamese aesthetic was used in the design of the 197 rooms, suites, and villas of the InterContinental Sun Peninsula Resort. The resort's features include various restaurants and bars, a spa, a fitness center, a swimming pool, and a private beach.
The resort's award-winning La Maison 1888 restaurant, which serves French cuisine in a magnificently renovated colonial mansion, is one of its main attractions. The resort also provides a variety of excursions and activities, such as biking, hiking, and water sports.
Zannier Hotels
A 
luxury 
hotel 
business 
called 
Zannier 
Hotels 
places 
a 
strong 
emphasis 
on 
providing 
its 
visitors 
with 
distinctive 
and 
genuine 
experiences. 
Arnaud 
Zannier 
established 
the 
company 
in 
2011, 
and 
it 
now 
manages 
a 
number 
of 
properties 
in 
Europe, 
Asia, 
and 
Africa.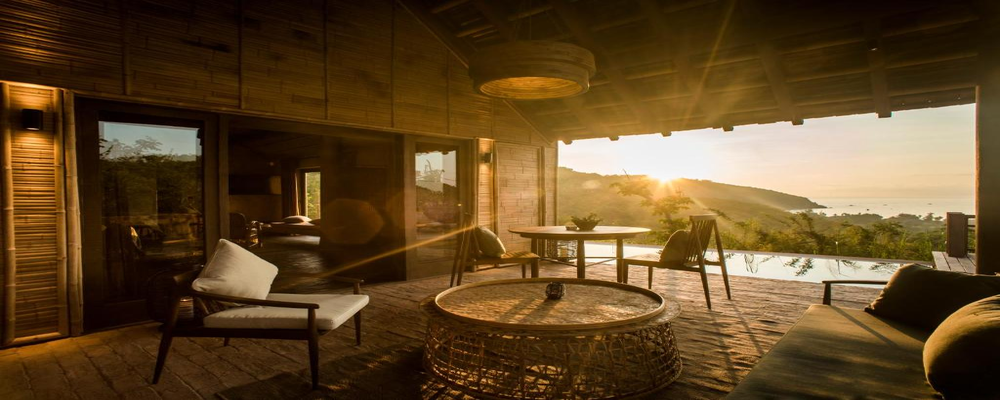 The 
Zannier 
brand 
prioritizes 
sustainability, 
local 
culture, 
and 
individualized 
service, 
and 
each 
hotel 
is 
built 
to 
reflect 
its 
area 
and 
tradition.
The 
hotels 
are 
often 
modest 
and 
intimate, 
with 
a 
focus 
on 
offering 
a 
serene 
and 
tranquil 
setting.
Regent Phu Quoc
On Vietnam's Phu Quoc Island's southern coast is the opulent resort known as Regent Phu Quoc. Each of the 119 guestrooms, suites, and villas at the resort has a private balcony or patio with views of the gardens or the ocean.
A beachfront restaurant, a poolside bar, and a fine dining restaurant serving French-inspired cuisine are just a few of the dining options available at The Regent Phu Quoc. Together with a private beach and equipment for water sports, the resort also features a spa, a fitness center, and an outdoor swimming pool.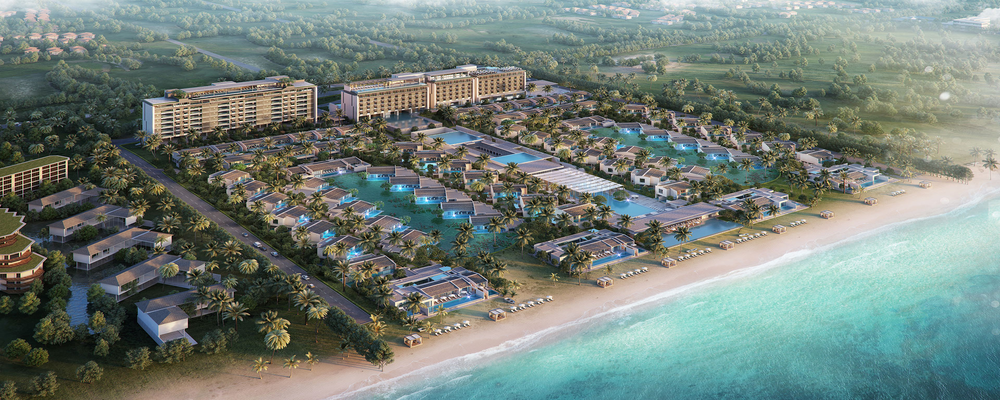 One of the unique qualities of the Regent Phu Quoc is its design, which blends traditional Vietnamese architecture with modern elegance. The resort's structures are made of natural elements like wood and stone, and the interiors showcase fabrics and artwork from the region.
The Regent Phu Quoc provides visitors the chance to discover the island's natural beauty and cultural legacy in addition to its opulent comforts. The resort can arrange trips to local fishing communities, national parks, and historic places.
The Anam Mui Ne
In Mui Ne, a beach city in southern Vietnam, there is a five-star hotel called The Anam Mui Ne. The resort has 117 villas and rooms with panoramic views of the ocean or gardens, and it is located on a 300-meter stretch of private beach.
Several dining establishments and bars, a spa, a fitness center, tennis courts, and a swimming pool are just a few of the amenities and activities that are available at the Anam Mui Ne. The resort is an excellent vacation spot for families because it also features a kids' club.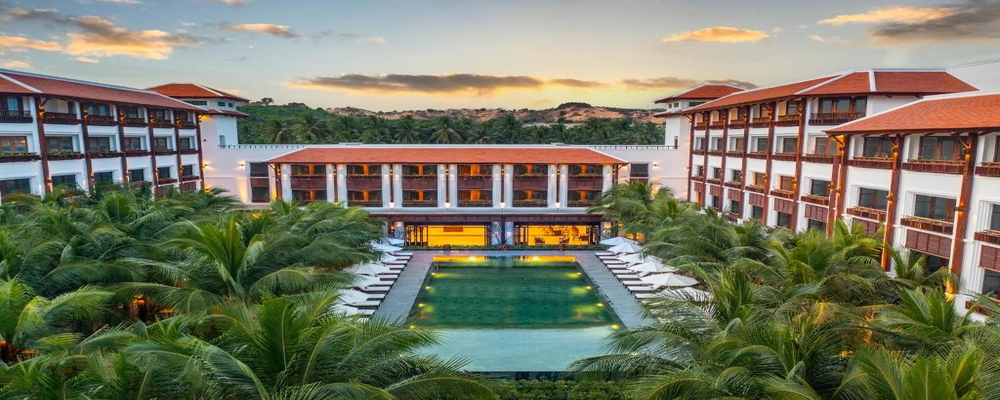 The 
Anam 
Mui 
Ne's 
design, 
which 
combines 
French 
colonial 
architecture 
with 
traditional 
Vietnamese 
style, 
is 
one 
of 
its 
features. 
Natural 
elements 
like 
wood 
and 
stone 
are 
used 
in 
the 
construction 
of 
the 
resort's 
buildings, 
while 
locally 
manufactured 
furniture 
and 
artwork 
are 
shown 
within.
Visitors 
at 
the 
Anam 
Mui 
Ne 
have 
the 
chance 
to 
learn 
more 
about 
the 
neighborhood 
and 
its 
culture. 
The 
resort 
can 
arrange 
sports 
like 
kite 
surfing, 
golfing, 
and 
cycling 
as 
well 
as 
trips 
to 
surrounding 
fishing 
villages, 
sand 
dunes, 
and 
historical 
monuments.
Capella Hotel
In the center of the city's historic area stands the luxurious Capella Hotel in Hanoi. Each of the hotel's 47 opulent guest rooms and suites is created to showcase the beauty and charm of Hanoi's rich history and culture.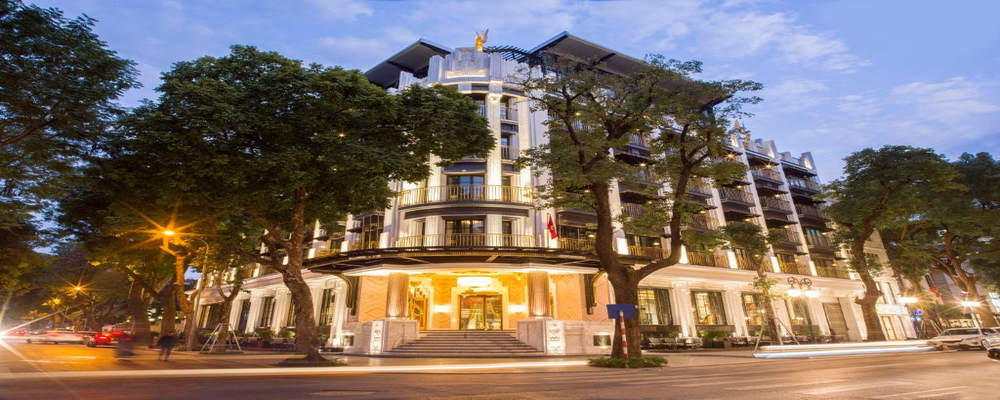 The Capella Hotel in Hanoi is located in a 19th-century colonial structure that has undergone restoration. French colonial design and traditional Vietnamese elements are incorporated into the hotel's construction to create a distinctive and warm environment for visitors.
Visitors 
of 
the 
Capella 
Hotel 
in 
Hanoi 
can 
enjoy 
a 
choice 
of 
premium 
amenities, 
including 
a 
rooftop 
bar 
and 
lounge, 
a 
fitness 
center, 
a 
spa, 
and 
many 
dining 
options. 
Backstreet, 
the 
hotel's 
signature 
restaurant, 
offers 
modern 
Vietnamese 
food 
crafted 
with 
fresh, 
regional 
ingredients.
Azerai Can Tho
The Azera Can Tho is a five-star hotel situated in the center of Can Tho, a city in southern Vietnam's Mekong Delta. The hotel has 90 roomy suites and guestrooms, all of which are intended to offer visitors a comfortable and opulent stay.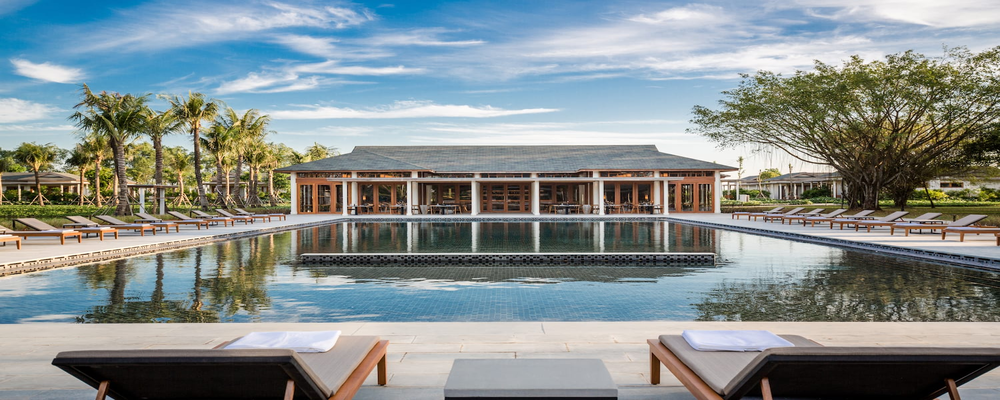 The Azera Can Tho's guest rooms are tastefully outfitted with contemporary conveniences like air conditioning, flat-screen TVs, and free Wi-Fi. Also, some of the suites have own balconies with breathtaking Mekong River views.
The Azera Can Tho offers a number of amenities for its visitors, such as an outdoor pool, a fitness center, and a spa with a variety of services modeled around conventional Vietnamese remedies. A rooftop bar and restaurant with sweeping views of the city and river is one of the hotel's many dining options.
Vietnam's tourism industry is growing and proving its position in the world. Hopefully in the near future Vietnam will achieve many more achievements in the future.